Search
ADVICE ON BUYING AND SELLING
This is going to be a little different take on what owning, and eventually selling, a boat is all about. My name is Peter Schmidt, life-long boater, 40+ years in the boating business, yacht brokerage and sales (35+ years). I have personally owned more than 20 boats. I can't even remember them all. I have personally brokered close to 1,000 transactions, from smaller boats to mega yachts. I founded United Yacht Sales in 2002 and have since overseen 7,000+ more transactions. I've pretty much seen it all!
We have written at length as to why a buyer or seller should use the services of a great yacht broker. We have many highly qualified yacht brokers here at United Yacht Sales. Buying, selling and owning a yacht is one of the most significant purchases a person can make. Oftentimes people spend more on their yachts than on their homes. For better or worse, the market for yacht transactions is created by yacht brokers, making it very difficult for owners to get their boat into the market or buyers to purchase a boat that is not in the market. Therefore, it is very important to choose the right broker to represent both the buyer's and seller's interest. As in most businesses, there are competent players and some, not so much. Choose carefully!
Buying, selling and owning a yacht is one of the most significant purchases a person can make. Oftentimes people spend more on their yachts than on their homes.
For arguments sake, let's assume a boat owner has decided to sell his yacht and is motivated to find a buyer in few weeks or several months. Someone else has decided to buy a yacht, reasonably soon. Maybe there's a deal to be made? How does this work in the existing market place?
The seller has chosen a great yacht broker and is doing the things the broker has suggested and the broker is doing his job. Pictures and/or videos are taken. The boat is priced correctly to attract buyers. The yacht listing is created and put into the market; websites, industry data bases, print media, social media etc. The yacht is positioned to show. The listing is shared and promoted to other yacht brokers. There's a long list of what the seller and broker should do. I have been involved in thousands of transactions, and the thousands did didn't happen, the biggest obstacle to a successful sale is the yacht is not prepared properly to be sold. Yacht owners should, from day one, keep their boats in pristine "sale ready" conditional. If all owners did that, they would enjoy their boats more and find it easy to sell when the time comes. Unfortunately, we know that's not always the case. If the boat isn't ready to sell, all the parties are wasting time; unless the seller is willing to discount the boat dramatically to sell to the few buyers willing to take on a project. The bottom line is fix everything and make the boat shine.
The potential buyer has been motivated by something to take action. Maybe it was a print ad, maybe a boat show, maybe social media, maybe an internet ad, maybe his broker has simply found a great boat. Whatever the reason, most potential buyer then does their homework. The internet has made it easy. The buyer probably made inquiries with other listing brokers and/or received information from other brokers that co-broker boats. The buyer probably thinks he knows about what he would pay for the boat, given its advertised condition.
Now the buying process begins. Contact is made between a buyer, a seller and a broker(s).
Scenario 1. The buyer goes to go see the boat. If the boat doesn't look like the boat that was advertised and as listed, the deal goes no-where unless a low-ball offer is acceptable. Everyone has wasted time, money and effort. The boat wasn't ready to sell.
Scenario 2. The buyer makes an offer; conditional on inspection and survey. The pictures, listings and broker comments had better have been completely representative of the actual boat. If they are not, the buyer walks away. This scenario is worse than scenario #1. The seller and the selling broker look bad. Again, the boat wasn't ready to sell. Another waste of time for all.
Scenario 3. The buyer sees the boat, likes what he sees and makes an acceptable offer or if a pre-negotiated deal, it goes proceeds to survey.
Yacht owners should, from day one, keep their boats in pristine "sale ready" conditional. If all owners did that, they would enjoy their boats more and find it easy to sell when the time comes.
Here's where things get tricky. We recommend that all boats get surveyed (inspected), unless under very unusual circumstances. Even though the boat looks good, you can't judge a book by its cover.
Scenario 1. The seller has done a good job getting his boat ready for sale. There are few, if any, things found wrong with the boat. The buyer is happy and the transaction proceeds. Everyone is happy.
Scenario 2. The seller has done an OK job preparing the boat, but there is a list of items that need attention. The buyer, seller and brokers try to make sense of the survey and a conditional acceptance may be agreed to. Both sellers and buyers would need to have put on their "sensible hats" and negotiate in good faith. Unfortunately, we find many sellers that simply won't agree to repair deficiencies or won't agree to a reasonable price adjustment. Another waste of time! Just as often, we find buyers that use a survey as an excuse to renegotiate the deal and they overinflate the seriousness of the issues being addressed. There's no deal! Another waste of time! This is a very common outcome. Our recommendation here is to just be truthful with yourself and your broker so that this type of situation can be avoided. Do what's needed to get the boat ready for survey or adjust your price accordingly.
Scenario 3. The boat is found to have some serious issues. The boat wasn't prepared to be sold. Perhaps the seller didn't know the boat had problems, but that's unlikely. Perhaps the broker didn't know or even if he did know, he didn't disclose. Whatever the cause, there are very few options in this case. 1. The buyer most likely will walk/run away from the deal. 2. The buyer still likes the boat, must come to grips with the issues. The seller must acknowledge that the boat isn't what was represented. All parties must attempt to agree on a discounted price. Sometimes, but not often, we see all parties agree and the boat sells.
We have listed and sold lots of boats. Thousands! It can sometimes be difficult connecting buyers and sellers due, even though we sell close to 600 boats and yachts every year. Approximately 25% of all potential transactions fall apart, (that's deals under contract) because: 1. The boat was not made ready to sell and 2. Buyers and sellers were not prepared to negotiate in good faith once faced with issues that should have been resolved. It would make more sense for everyone involved understand where the pitfalls lay and how they can be overcome. My best advice is to make sure the boat is prepared to be sold and if not in "pristine" condition, everyone should be aware of potential problems and be willing to deal with them in a reasonable and fair way, resulting in another sold boat AND one of the happiest days of a boat buyer's and seller's life.
Search all of our United Yacht Sales professionals by location and allow them to guide you through the boat buying and selling process.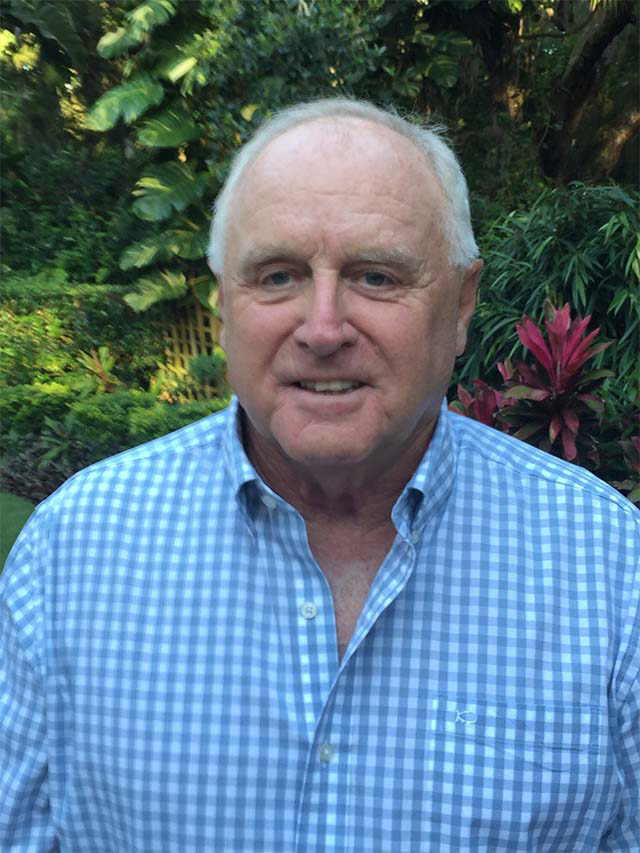 Peter Schmidt
Founder and CEO
Office: 772-463-3131